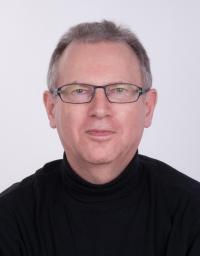 Specialization
:
Language universals and typology; historical linguistics; languages of the Caucasus; languages of New Guinea; Great Andamanese languages
Education
:
1972 Ph.D, University of Cambridge
Bio
:
I studied Linguistics at the University of Cambridge and taught Russian and Linguistics there for six years before moving to the Linguistics Department of the University of Southern California, where I taught for 20 years. In 1998 I moved to Germany to take up the directorship of the Department of Linguistics at the Max Planck Institute for Evolutionary Anthropology in Leipzig, a position from which I retired in 2015. From 2002 to 2021 I was Distinguished Professor of Linguistics at the University of California, Santa Barbara.
I believe that an understanding of Language requires an understanding of as many languages of different types as possible, and this has led me to carry out fieldwork in places as far apart as Papua New Guinea and the North Caucasus – I have been known to say: "If it's a language, I'll work on it." Topics I have investigated from this cross-linguistic, typological perspective include tense and aspect, relative clauses, transitivity and voice, and numeral systems. My interests in new directions in historical linguistics have led me to seek out collaborations with population geneticists, archeologists, and anthropologists to combine the strengths of these disciplines in solving problems relating to prehistoric human migrations.
Projects
:
Analysis of Great Andamanese language

Analysis of languages of the North Caucasus (Avar, Bezhta, Tsez)

Analysis of Haruai (Papua New Guinea)

Intercontinental Dictionary Series

https://ids.clld.org/

Rare Linguistic Phenomena

Typology of Numeral Systems
Publications
:
For a complete list, including earlier publications, see Website above.
Comrie, Bernard & Raoul Zamponi. 2023. Arguments and adjuncts in Akabea: Full noun phrases and personal pronouns. In Zarina Estrada Fernández, Jesús Villalpando Quiñonez, Marcos Ramírez Hernández & Manuel Peregrina Llanes (eds.): La praxis de la documentación del legado lingüístico y cultural. Hermosillo: Universidad de Sonora. Open access https://libros.unison.mx/index.php/unison/catalog/view/594/931/4829-1
Comrie, Bernard. 2022. The arithmetic of natural language: Toward a typology of numeral systems. Macrolinguistics 10: 1–35. Open access https://doi.org/10.26478/ja2022.10.16.1
Comrie, Bernard. 2022. Beyond endangered: Some reflections on the future of indigenous numeral systems. Language & Linguistics in Melanesia 40: 149–159. Open access https://uploads.documents.cimpress.io/v1/uploads/12d5016a-c935-4442-ba64-d8a2be2c9cc5~110/original?tenant=vbu-digital
Ge, Pingping & Bernard Comrie. 2022. Correlations of valency alternations and morphological types: A typological perspective. Lingua 273: 1–20 + Supplementary data. https://doi.org/10.1016/j.lingua.2022.103304
Comrie, Bernard. 2022. Investigating a linguistic mini landscape: The Tsez (Dido) dialect dictionary project. In Elena Volodina, Dana Dannélls, Aleksandrs Berdicevskis, Markus Forsberg & Shafqat Virk (eds.): Live and learn: Festschrift in honor of Lars Borin, 25–28. Gothenburg: Department of Swedish, Multilingualism, Language Technology, University of Gothenburg. Open access https://gupea.ub.gu.se/handle/2077/74254
Abdulaev, A.K., I.K. Abdullaev, André Müller, Evgeniya Zhivotova & Bernard Comrie. 2022. The Tsez Annotated Corpus Project (v1.0). Open access electronic resource https://tsezacp.clld.org/; full dataset at https://doi.org/10.5281/zenodo.7096350
Comrie, Bernard. 2021. The afterlife of the antipassive: Alignment shift and transitivity. Jezikoslovlje 22.2: 251–268. Open access https://doi.org/10.29162/jez.2021.7
Comrie, Bernard, Diana Forker, Zaira Khalilova & Helma van den Berg. 2021. Antipassives in Nakh-Daghestanian languages: Exploring the margins of a construction. In Katarzyna Janic & Alena Witzlack-Makarevich (eds.): Antipassive: Typology, diachrony, and related constructions, 515–548. Amsterdam: John Benjamins. https://doi.org/10.1075/tsl.130.16com
Comrie, Bernard & Raoul Zamponi. 2021. Expanding the boundaries of Asian linguistics: Great Andamanese languages. Asian Languages and Linguistics 2: 1–23. https://doi.org/10.1075/alal.20031.com
Zamponi, Raoul & Bernard Comrie. 2021. A grammar of Akajeru. London: UCL Press. Open access uclpress.co.uk/Akajeru
Comrie, Bernard & Raoul Zamponi. 2021. Resurrecting the linguistic past: What we can learn from Akabea (Andaman Islands). Cadernos de Linguística, 2.1: 1–20. Open access https://cadernos.abralin.org/index.php/cadernos/article/view/339
Borin, Lars, Anju Saxena, Shafqat Mumtaz Virk & Bernard Comrie. 2021. Swedish FrameNet++ and comparative linguistics. In Dana Dannélls, Lars Borin & Karin Friberg Heppin (eds.): The Swedish FrameNet++. Harmonization, integration, method development and practical language technology applications, 139–165. Amsterdam: John Benjamins. Open access https://doi.org/10.1075/nlp.14