Welcome to Linguistics at UCSB!
What is Linguistics?
Why study Linguistics?
Frequently Asked Questions
More Information
Linguistics at UCSB
The Department of Linguistics at UCSB is internationally recognized for its innovative research. It is a world leader in its discourse-functional approach to language, a perspective based on the insight that linguistic structure and use can only be understood by examining language with an eye to its cognitive and interactional characteristics. The faculty is known for its focus on linguistic diversity and its active fieldwork with speakers of a variety of languages, particularly those of the Americas, East Asia, the Himalayas, the Caucasus, and Austronesia. There is also a special interest in varieties of English. In addition, the faculty has particular strengths in the relationship between language and cognition, the computationally-informed study of language in use, and the connections between language, culture, and society.
The department offers excellent undergraduate training, with small classes, personal attention, and a faculty that highly values its undergraduate students. The department provides opportunities for undergraduates to pursue individual study, original research, internships like SKILLS, and participation in faculty and graduate student research projects. Linguistics is ideally suited for interdisciplinary studies; students can use the major to explore particular areas of interest such as psycholinguistics, linguistic anthropology, the documentation of endangered languages, and the structure and history of specific languages. Many students choose to study abroad as part of their undergraduate training in order to develop their skills in another language and to become familiar with another culture.
What is Linguistics?
Language lies at the heart of what makes us human, and linguistics is the study of the structure, history, and use of this fundamentally human capacity. Linguistics focuses on the features all languages share and the myriad ways they differ, the ways language contributes to society and culture, the role of language in human evolution, and in the workings of the human mind.
Linguistics focuses on many different levels of language structure and patterning, from the physics of speech sounds to interactional social behavior and cognition. Linguistics is also centrally concerned with a wide range of historical, psychological, anthropological, sociological, and computational issues involved in language use and its analysis. Linguists study how languages develop and how speech sounds, words, and grammatical structures emerge in particular languages and evolve over time. An area of special emphasis within the undergraduate linguistics program at UCSB is sociocultural linguistics, which includes consideration of how language creates cultural meanings and practices, as well as the ways in which it is used to display speakers' membership in various social categories.
Why study Linguistics?
Linguistics provides students with valuable knowledge and skills that prepare them for for graduate and professional study as well as a number of different career paths. The study of linguistics also prepares undergraduates to be well-informed, critically aware, and culturally sensitive members of society.
Students often choose a linguistics major or minor because they enjoy learning languages and want to learn more about the principles that underlie linguistic structure and use. Undergraduates are also attracted to the field because of an interest in specific language-related issues, such as child language acquisition, language change, or speech pathology.
Students in linguistics develop exceptional analytic reasoning skills and an ability to work closely with a variety of types of data. Linguistics students acquire a solid practical knowledge of computer and other technologies related to the analysis of language. Students also gain an understanding of cognitive, sociocultural, and biological aspects of language as a central human activity. Because linguistics is an interdisciplinary field, students become familiar with diverse theories, methods, and perspectives, from the interpretive approaches associated with the humanities to the empirical research traditions of the social sciences to the rigorous testing and modeling of the sciences.
Linguistics majors develop many general fundamental skills as well as many more skills specifically related to linguistics as a scientific discipline. As for the former, linguistics majors develop effective oral and written communication skills, receive training in the techniques and methodology of basic investigative research, and develop planning and organizational skills as well as critical analysis skills. As for the latter, Linguistics majors and minors can go on to graduate school in linguistics and closely related fields such as anthropology, communication, education, psychology, sociology, and the modern languages, or they can apply their skill set in a large variety of professional contexts: clinical settings (e.g., speech pathology); in educational settings as language teachers, writing instructors, or in museums; in business settings as translators/interpreters or in marketing or journalism/publishing; in the legal domain as lawyers or forensic linguistics experts; in governmental contexts involving diplomacy, foreign service, and the intelligence community; in computational fields as natural language processing specialists and software developers (e.g., for search engines, information retrieval, machine translation, etc.), and of course research, teaching, and documenting as well as revitalizing languages within the academy.
Frequently Asked Questions
Q: How do I declare the major?
Q: How can I find out what courses will be offered in upcoming quarters? 
A: For courses that are scheduled to be offered, see the department's 
Courses
 page.
Q: How can I find out about research assistantships, internships, and volunteer opportunities available through the department?
More Information
Join the ListServ and Linguistics Club for updates on new courses, research and job opportunities at UCSB.

For general information about the field of linguistics, see "What is Linguistics?" and related links at the Linguistic Society of America website.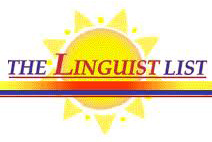 Information about internship, job, and graduate school opportunities, as well as the latest updates on conferences, books, and journals relating to linguistics can be found at LINGUIST List.